I can't believe that I only posted one time during the month of February. Yikes!
I really did do some quilting, but some I couldn't show because they were secret sewing projects, and others I just didn't post because it was a busy month with traveling, teaching, and trying to stay healthy. I'm not apologizing. I'm just stating facts.
I'm already doing a better job in March because this is my second post and it's only the 4th. :-)
Here's what's on the wall today. (It's actually been there for a week, but who's counting?)
This is called Hopscotch and the pattern is by Tammy Silvers of Tamarinis.
I tested the pattern for her and it should be on her site soon.
This was a fun quilt to make and I really like the overall look of it. I'll provide a full review of the pattern as soon as it's ready in her shop. Plus, that gives me a little time to get this quilted and bound.
The pattern call for fussy cutting a panel to get the block centers, but I used some fabric I had on hand for both the block centers and the outer border. I like the results and I used up stash, which is a win/win situation.
I used American Folk, by Jennifer Brinley for Studio e fabrics.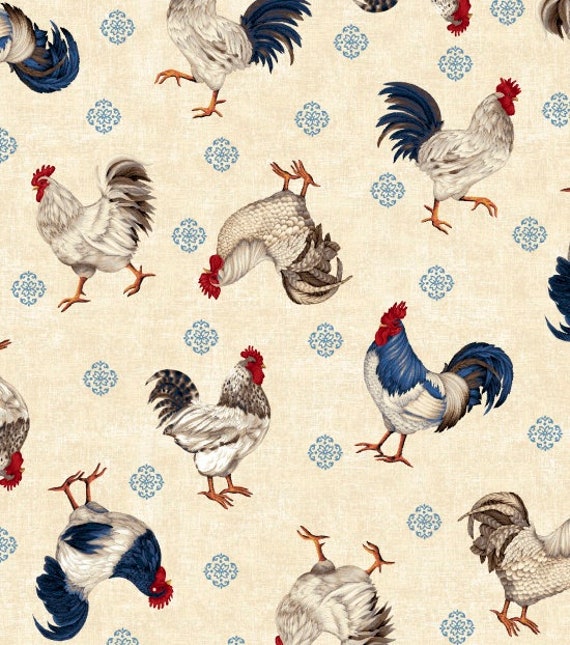 I am thrilled that I was able to find some red, blue, brown, and gold fabrics in my stash to coordinate with this focus fabric. I wish I had some chicken wire fabric, but I didn't. That would have been perfect.
When I get this quilted and the weather cooperates, I'll get some good pictures and provide more info on it.
I've got some secret sewing projects to share in the next couple of days. Be sure to come back to check out what these fabrics became.
What are you working on today?
Check out the Quilters' Eye Candy at
and